The G200® was originally named "Astra Galaxy". When Gulfstream Aerospace purchased Galaxy Aerospace the model was rebranded as the Gulfstream G200
The G200® is aimed at the Super Mid-Size jet market. With the longest range at the fastest speed, an advanced cockpit and comfortable cabin.
The Gulfstream G200 is the fastest Super Mid-Size jet business aircraft in the world today. The G200 started breaking speed records even before it went into service.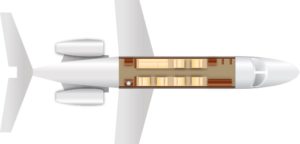 9 passengers seating configuration
Toilet
Leather interior
Galley facilities
Air conditioned and pressurised cabin for passenger comfort
Extremely generous luggage capacity
Range: 3130 nautical miles
Cruising speed: 460 knots
Maximum altitude: 39,000 ft (11,887 m)
Cabin assistance on request
Two flight crew member